Ta oferta pracy została opublikowana ponad 40 dni temu i może być nieaktualna.
Finance Administrator
Firma: Our Homes Matter Ltd miejsce pracy: Londyn
Ogłoszenie numer: 7625088, from 2022-10-10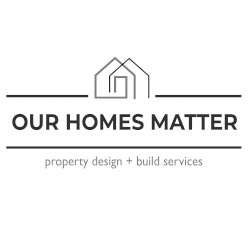 We are a property design and build company on search for experienced Finance Administrator.

We have successfully delivered hundreds of projects over the last few years and now seek to establish a team to fasciliate further growth of the business across London and the surrounding boroughs.

We are not a typical construction company. We do have an office in central London but we are fully digital and our team mostly works from home. We are highly dynamic meaning there is a lot going on and everyone needs to be hands on as we contunue to fascilitate our increasing ambition for surging project demand and quality delivery for our clients.
Finance Administrator
Location: Wielka Brytania, Londyn
Job description
In this role you would be equipped and empowered to make a positive difference from the start. Software/platform-specific training will be provided.

We will expect the successful candidate to be responsible for:
oversee client invoicing
process employee timesheets and subcontractor invoices and material expenses
process invoices accurately, in timely fashion, with all relevant documentation filed and attached to relevant transactions
prepare weekly pay run
reconcile banking transactions
oversee and reconcile individual project finance data
submit CIS and VAT returns
assist with financial reporting
handle queries from subcontractors and suppliers over both email and telephone
provide administrative support to the Company Directors as required
Requirements
experience working within similar finance or administrative role, or another professional office environment
excellent attention to detail: highly organised, thorough, accurate and able to meet deadlines
fluent in both written and verbal English
exemplary communication skills with proven ability to deal with team members, external clients and suppliers with a balanced mix of commercial awareness, diplomacy, empathy, sensitivity and fairness
comfortable working autonomously, independently, using your own self-initiative
experience using financial software such as Xero or similar
We offer
remote work opportunity
regular performance and salary reviews
opportunity to take on new responsibilities and be promoted as the business expands
option to relocate (if desired only - it is not required for this role
Please add the following clause: I agree to the processing of my personal data for the needs necessary in the recruitment process.
Data dodania: 10-10-2022
Wyświetleń: 117